How To Stop Creditor Phone Calls Before You File For Bankruptcy
Published Thursday, August 16th, 2012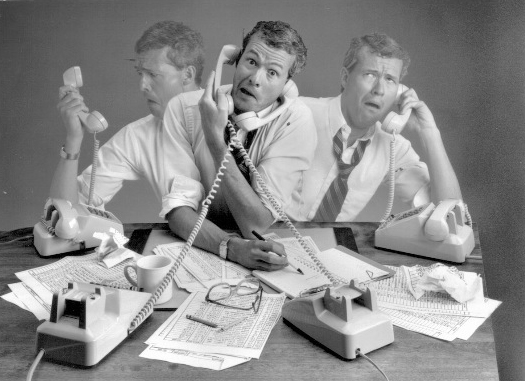 After working with clients as a bankruptcy lawyer in Connecticut for over 30 years now, I have heard a good number of horror stories from clients being harassed by their creditors. It's a little known fact by most people that you can put a stop to the creditor phone calls when you're in debt and ensure they don't harass you any longer.
How do I stop the phone calls from creditors?
Below you will find information that will help you take some of the steps to ensure the calls from your creditors stop once and for all. This will give you some breathing room as you formulate a plan of action in dealing with your debts.
For starters it's important to know the law – and it's important for someone in debt to understand their rights. Knowing you're rights as a debtor will protect you and give you the head-space you need before you take action like filing for bankruptcy or consolidating your debts.
Arrange A Free Bankruptcy Consultation
The Fair Debt Collections Practices Act
In order for you to efficiently halt the harassment by creditors it is important for you to have an understanding of the Fair Debt Collections Practices Act, FDCPA for short (here's a download of the Act for future reference). This Act was passed by the United States Congress on September 20, 1977 and it was in response to the widely held belief that collection agencies were using increasingly extreme measures to coerce people into paying their debts. Once you get your head around the FDCPA, you're on your way to getting the creditors off your back once and for all until you can properly file for bankruptcy or figure out another way of consolidating your debts and improving your credit rating.
One of the most important distinctions made in the FDCPA is the distinction between Creditor and Debt Collectors. Debt Collectors are covered by the Act and Creditors are not. However, the 'good news' is that Creditors are subject to the Credit Collection Practices Act (CCPA) of Connecticut. See Conn General Statutes 36a-645. And the Connecticut law is a mirror image of the Federal FCDPA. Therefore, writing a certified letter has the same legal affect under Connecticut as Federal Law has against a bill collector.
Your Most Important Right
The most important right provided to you by the FDPCA is the right to end all contact with the Debt Collectors. This can be done by simply sending each of them (via registered mail) a letter demanding that they no longer contact you either at home or at work. Once this is done the debt collector must cease all contact with you. It is essential that this request be made in writing and sent by way of registered mail, with a return recipt requested.
Debt  Collectors should not call you when you tell them to cease and desist calling and you tell them that their calls are harassing. However, if it isn't in writing, the bill collector and/or creditor will have an attack of amnesia on the witness stand or swear that they honor all requests to cease and desist calling. It is the law that once you write them a letter, then they have official notice. And, if you just send it via ordinary mail, they'll never receive it. But you must send it return receipt requested.  And one little trick, put the return receipt requested number into your letter.
Write the number in your letter, so that when you receive your receipt which is a 'green card', it will have the same number as your letter. Save a copy of your letter, of course. And when you get the 'green card' , staple it to the letter. Now you have 'nailed the notice' to their hide. Take notes when anyone calls you by writing the date and time, who called, phone number, etc. and what they said. And saved all letters including the envelopes which are mailed to you. And remember, 'The best defense is an offense'. For every harassing phone call,you have a right to $1,000.00′.
Under 15 USC 1692c© Ceasing Communications you'll find:
(c) Ceasing communication

If a consumer notifies a debt collector in writing that the consumer refuses to pay a debt or that the consumer wishes the debt collector to cease further communication with the consumer, the debt collector shall not communicate further with the consumer with respect to such debt, except—

(1) to advise the consumer that the debt collector's further efforts are being terminated;
(2) to notify the consumer that the debt collector or creditor may invoke specified remedies which are ordinarily invoked by such debt collector or creditor; or
(3) where applicable, to notify the consumer that the debt collector or creditor intends to invoke a specified remedy.
If such notice from the consumer is made by mail, notification shall be complete upon receipt.