Do You Need A Bankruptcy Attorney From Norwich CT?
Posted by David Falvey on Sunday, November 8th, 2015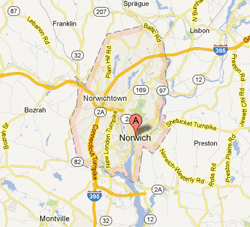 Many of my Norwich Connecticut clients, from all walks of life, sometimes find themselves faced with the decision to file for bankruptcy.
If the time does come for you, you're definitely going to want to have answers to many of your questions. What questions should you ask a bankruptcy attorney? How can I improve my credit report after I file? Is there a list of what is dischargeable and what isn't in bankruptcy?
As a bankruptcy lawyer in Connecticut, I feel compelled to answer some of your questions and have done so in my videos below and in the paragraphs that follow.  My goal is to help my clients become fully aware of their rights and to be aware of opportunities and potential pitfalls.
The questions above are all very valid questions and residents of Norwich Connecticut are urged to watch this video playlist below before getting started.
After watching the videos and getting some insight, feel free to contact myself, Atty. Dave Falvey directly for a free consultation. Before you know it you will have made one of the best decisions of your life – to get out of bankruptcy, repair your credit and live debt free once and for all.
 What are some common questions Norwich residents are asking about bankruptcy?
As you can see by these Norwich CT bankruptcy filing stats, a lot of Norwich residents have indeed filed for bankruptcy. With this number of filings comes a good number of questions. Aside from my video of questions and answers above, I've decided to list 3 of the most popular questions below for you.
I find many of my Norwich clients have concerns over their families and bankruptcy. One question I've received a lot is "how will my spouse be affected by me filing for bankruptcy?' That's a good question.
Will my spouse be affected by me filing bankruptcy?
This is a very good question and it needs to be answered. The act of being married does not hold both parties accountable for debts that have been incurred over the course of their marriage. Generally speaking, the only debts a person is responsible for are debts which they have signed an agreement or contract to be liable.
I have found over the years that when husbands and wives come to consult with myself, that after careful analysis, I'd find the percentage distribution of their debts was usually 50/50; 40/60; 60/40; 70/30; 30/70%. All debts incurred through mortgages, credit cards and loans rests on the spouse who signed their signature on the loan or credit agreement.
Simply put, if a non-filing spouse is not a part of any agreement that would take place between a debtor and creditor. the non-signing spouse is free from all financial obligations with respect to that account.
I'm going to get married, and will my spouse be liable for my debts?
The answer is no. A newly married spouse in Connecticut isn't liable for the debts incurred prior to a marriage, even medical bills. Spouses are jointly liable for medical bills but only if they were married at the time of the medical service.
But still I have had many clients file for bankruptcy protection prior to getting married because they don't want to enter the marriage as owing debts and want to contribute to expenses on a substantial basis rather than diverting all their income to paying on old debts.
However, I have given a word of caution about one spouse filing for bankruptcy and the other not filing for bankruptcy.
Since they have the same last name and the same address, I have seen where the credit bureaus have reported that the other non-filing spouse filed for bankruptcy. Under the Federal Fair Credit Reporting Act, the non-filing spouse has the absolute right to have this 'erroneous and inaccurate' information removed from his/her credit report.
And if the other spouse is not filing, I always highly recommend that they obtain their free credit reports every year and then every 4 months or 3 times per year, obtain their credit reports directly from the credit bureaus to check on 'outdated, erroneous or inaccurate information'.
When the credit bureau reports that the non-filing spouse filed for bankruptcy, this is serious because they will probably show that accounts are delinquent and this will 'savage' a credit report.
This 'inaccurate and erroneous' data is called 'dirty data' and is caused by the fact as I have said that both are living at the same address and usually have the same last name.
Especially in the case when 'junior' files for bankruptcy and 'junior' lives with 'senior' at the same address, there's a high incidence of 'dirty data' in these cases.
Are there any exceptions?
Married people are entitled to file for bankruptcy separately if they so choose to. However, there are some cases when filing a joint claim for bankruptcy can afford you more protections under the bankruptcy code.
In some states, both spouses may also liable for community debts. These are debts incurred during the course of the marriage and which benefited both parties. If the debt was incurred to benefit one spouse or both, both are usually liable to pay the debt in a community property state.
Connecticut is not a 'community property state'.
But in the law there is always at least one exception and Connecticut has an exception which is for medical bills.
If one spouse incurs a medical bill while married, the other spouse is also liable for the medical bill. The lobbyists for the hospitals got that law specially enacted.
Also, you should know that if one spouse has signed for a credit card and the other spouse is an authorized user, the authorized user is not liable on the credit card.
However, if a lawsuit is commenced on the medical bill, and only one spouse is sued, the other spouse is not liable for the lawsuit but is actually still liable for the medical debt in which a separate lawsuit would have to be brought against the non-named spouse.
Debts which traditionally have a contract and signing are as follows:
debts incurred through the purchase of real estate
debts incurred through leases
debt incurred through guarantees
credit card debt
car loans
personal loans from a bank or credit union. (But be careful. If a husband and wife have a joint account, and only one spouse is liable for a debt. And a creditor obtains a judgment against the spouse, the creditor can seize or execute upon the entire joint account!
Then there's the question about getting credit again. One of my Norwich clients once asked me if she'll ever be able to get credit again. The answer is simple.
Will I ever be able to get credit again after I file for bankruptcy?
This is another good question. After filing for bankruptcy, a person expects to be able to get their credit rating and financial situation back on track.
Most attorneys are taught in law school that if someone files for bankruptcy protection they can achieve a fresh start but after many years of practice I have found that only 50% of this answer is correct.
When you file for bankruptcy your credit score is frozen
I have discovered with my clients, that a good credit score is really a fresh start. When you file for bankruptcy your credit score is frozen at what it was before you filed for bankruptcy.
So if a person files for bankruptcy while having a high credit score, their credit score will remain high. If they are falling behind in their debts and not paying them off, they will have a low credit score after they file for bankruptcy.
This observation is 'controversial' but I thoroughly stand behind it because I have seen this happen many times. The reason for this counter-intuitive result is because FICO (Fair Isaac Company) doesn't factor 'bankruptcy' into your credit score.
Again, most people who file bankruptcy have 'procrastinated' and are being sued and are considerable behind on their payments. This does more to 'ruin' their credit score than actually filing bankruptcy.
OK what's the good news about my credit score?
The good news is that the criteria for calculating your credit score does not include the act of filing for bankruptcy. A lot of my Norwich clients smile when they hear this. But there's one more question I hear a lot. It's the question related to the worry of being fired.
If I file for bankruptcy, am I going to get fired or demoted?
This is a question a lot of people ask or worry about. It's the worry about being fired or demoted after they've filed for bankruptcy. There's a special section of the bankruptcy code entitled "Protection against discriminatory treatment" (11 USC § 525) which gives extra legal protection to any person who has to file a bankruptcy petition.
It is your right to file a bankruptcy petition and I have not had any clients encounter any problems in this area. No one has lost their job or been fired or demoted because they filed for bankruptcy.
If I file for bankruptcy, will I lose my security clearance?
I have not had one client who filed a bankruptcy petition lose their security clearance. Again, under 11 USC 525(a), a government unit may not discriminate against someone who has filed bankruptcy.
I actually have had clients who came to me because they were told that unless they filed bankruptcy that they were going to lose their clearance! I have seen where the US Navy has detailed procedures to guard against discrimination because someone filed a bankruptcy.
I have filed at least 4,500 bankruptcy petitions in my career and many of those petitions were for people employed by Electric Boat at all levels of employment; the US Navy at all levels of rank; and other defense firms.
I do not know of a single case where someone lost their security clearance because they filed for bankruptcy.
If I file for bankruptcy, will I be unable to obtain student loans for either myself or my children?
Again, under 11 USC 525 (c) it specifically states that a student loan can't be denied because someone has filed for bankruptcy. And in the practical field of realty, I have no reports where this has happened. Believe me, if this happened or anything went wrong, I would be one of the first people that my clients would call.
Filing for bankruptcy is a right like your voting right
The filing of a bankruptcy petition has been compared to your voting right – it's absolute. As no one can discriminate against you because you voted, no one can discriminate against you because you filed for bankruptcy.
This is specifically written into the bankruptcy code.  See 11 USC 525.
These are just some of the questions about bankruptcy I hear from my Norwich clients but your best bet is to watch the video and get as much answers about your rights as a debtor and about filing for bankruptcy.
Know your rights
It's important that you now your rights. Speak with a qualified bankruptcy lawyer and more especially an attorney that works with a firm that's been recognized as an official debt relief agency.