OCTAVIA JENKINS
2022-03-09
I absolutely love this agency! Attorney DF IS SO KNOWLEDGABLE AND CARING. He gave great guidance and helped me make a really great decision. His help doesn't stop after your hearing but continues with the penny watchers program and credit program. Super helpful! Jessica is awesome too! Great team! Would recommend them to any and everyone!
Regardless of the ultimate outcome, it was quite an experience with Attorney Falvey's knowledge of bankruptcy and the dedicated help from Jessica who was on top of every little detail to make sure that we did it right. Thanks for your help. We will be eternally grateful to you both.
Roland Sineiro
2019-10-16
The people at Action Advocacy are very knowledgeable in what they do also pleasant to deal with. They advise you on what is best for you. I wouldn't hesitate to tell my friends if they need help then stop and talk to action advocacy. There great.
Super responsive and thorough. Most helpful. Can't say enough good about Attorney Falvey and Jessica.
Good people,very thorough,patient, and knowledgeable.
Barbara Cuadrado
2019-04-05
I would like to say a BIG thank you to Mr Falvey, Ken and Melinda for changing my life. You guys are a great team. I appreciate everything you have done for me. Thank you!!
Tonya Montigny
2017-12-09
Attorney Falvey and his staff were very helpful, and knowledgable throughout the whole process, and also offer some great resources to help not just during, but after the process to rebuild. I highly recommend Action Advocacy!
Mitchell Green
2017-10-26
My experience with att. Falvey couldn't have been more pleasant, professional, or successful. Once he took over my case all the anxiety and concern disappeared. I highly recommend his office to anyone that is looking for someone to represent them. I am proud to call David Falvey my personal attorney. Mitchell Green
If you live in Connecticut, you're invited to a no-charge consultation to discuss bankruptcy and all your other debt related options. Your free consultation will allow you to understand your particular situation and launch a plan of action that will get your out of debt and onto a fresh start.
You can also make an appointment for a free virtual bankruptcy consultation which will allow you to meet with us from your home.
Click here to jump to consultation in-take form below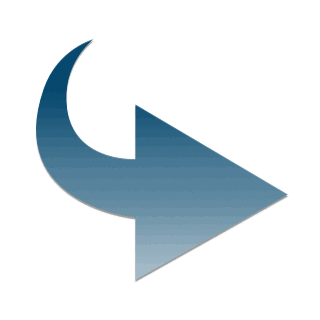 When you submit your request for a free consultation, you'll receive a verification email with the 3 forms you will need to fill out and either bring with you to your consultation, fax or email back to us. The 3 forms you will receive via email are our Client Information in-take form, a Financial in-take form, and a Section 341 Questions form. These forms work in conjunction with the bankruptcy law requirements for the state of Connecticut.
We will be contacting you very shortly, but if you have any questions about your consultation, you can give us a call at 860-449-1510 and we'll be happy to assist you.
Get Your Free Consultation Today!
Simply use the form on this page to send in your request for an appointment for a free consultation and be on your way to putting your financial difficulties behind you once and for all.
What is our mission?
Our mission is to provide the consumer with an objective and professional evaluation of all options when dealing with debt. We strive to help clients 'turn the negative into a positive', namely, improving credit scores within 12-24 months after filing a bankruptcy petition.
How are we different?
Unlike most bankruptcy Attorneys we also provide alternatives to bankruptcy. We understand that no one wants to file for bankruptcy, and that there are situations where bankruptcy is not a viable option in settling your debt; whether the reason be legal or psychological.
That is why when we meet with clients we present the full picture of their options and apply the most effective strategy to deal with it.
We are confident we are the only legal practice offering this unique approach to helping our clients manage their debts and by providing as much associated bankruptcy information as possible. While most firms will preach to you why one option is the best over the other, we present all options and explain all the pro's and con's so you can make an educated decision that will work for you.