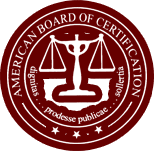 Bankruptcy Practice Areas
The Action Advocacy Law Firm serves clients going through the bankruptcy process. Our practice areas include:
Here's What Our Clients Say:
"I am very pleased with the assistance and services I have received from Attorney Falvey and his team of professionals. I am very glad I met and dicussed my situation with Attorney Falvey. He is very knowledgeable and was able to advise me what was the best option for me. I am eternally grateful for Nicole's patience during our meetings. Thank you Action Advocacy!!"
"Very excellent job that Attorney Falvey and Attorney Davison has done for me this year and last year and I would continue. They helped me with the harassing robocalls and I received total of 3 settlement checks from their law office in the amount of $6,980.00 and this was before I filed for bankruptcy. They are the best."
"I am completely satisfied with Action Advocacy. I was referred to Attorney Falvey by a close friend and I am grateful for the reference. I recommend that anyone considering or seeking help with bankruptcy at least consult with Attorney Falvey before making any decisions. He may have other options for you that you aren't aware of."
"Regardless of the ultimate outcome, it was quite an experience with Attorney Falvey's knowledge of bankruptcy and the dedicated help from Jessica who was on top of every little detail to make sure that we did it right. Thanks for your help. We will be eternally grateful to you both."
My experience with att. Falvey couldn't have been more pleasant, professional, or successful. Once he took over my case all the anxiety and concern disappeared. I highly recommend his office to anyone that is looking for someone to represent them. I am proud to call David Falvey my personal attorney. Mitchell Green
"I am a loan officer with Guaranteed Rate. My client has a difficult situation in her past that David Favley had worked on may years past. David was professional and above all extremely knowledgeable and furnished the documents we needed to satisfy underwriting. He saved the day! I strongly recommend David and his office."

Bankruptcy is Your Right!
You may be reading this and thinking that either you're too young to file bankruptcy or you're just scared to file because you heard you'll lose your car or family and friends. These are misconceptions. Bankruptcy is your right to financial freedom and I'll explain that to you during your free consultation with me. I want to explain to you how filing bankruptcy can eliminate your debt, stop harassing collection calls and let you sleep in peace at night again. Our Connecticut Bankruptcy Attorney Firm helps our clients obtain debt relief by filing Chapter 7 or Chapter 13 Bankruptcy and we help our clients restart their lives.
If you have medical issues, lost your job, going through a divorce or experienced simple bad luck like being sued by a debt collector like American Express, Wells Fargo, Capital One, Chase Bank, Portfolio Recovery or Midland Credit Management, we can help. If you file bankruptcy these debts and most judgments against you will most likely be discharged in an Connecticut Chapter 7 bankruptcy. If you're in a situation where you are trying to figure out what to do, you have probably thought about filing bankruptcy in Connecticut for quite some time but were worried about what you've heard about filing bankruptcy. Worry no more! Most people recover from a bankruptcy on their credit report within two years.
Bankruptcy Lawyers in New London
Attorney Dave Falvey has a commitment to aggressive, relentless advocacy on behalf of each client to stop creditor harassment and to help clients get a fresh start. We understand what our clients are going through and we treat you with respect and compassion. Whether you are the real estate agent or a construction worker, we have a devoted team of professional go through Chapter 7 or Chapter 13 bankruptcy.
In our bankruptcy law office, we do all the work for you when we file your case. You can trust our dedication to provide effective representation while focusing on your needs. Let us help you restart your life.
Call us today at 860-449-1510 or submit your information for a free bankruptcy consultation to reset your life and discuss your need for debt relief with experienced New London CT Bankruptcy Attorneys.
Free Initial Consultation
In order to help you quickly, simply fill out the quick contact form below and a representative from our firm will contact you directly to set up your free consultation. Have have convenient hours online consultations if you would prefer not to come into our office.
We Have The Awards
The Action Advocacy Lawn Form has received numerous awards and recognitions for our exceptional legal services. These include recognitions from associations like Avvo, Super Lawyers, Martindale-Hubbell, and NACA and more.