Posted by David Falvey on Sunday, October 11th, 2015 - 5,170 views
Today we're going to take a look at 3 celebrity bankruptcies who were very successful during their time but had to rebound from catastrophes or reversals of fortune; to go on and again achieve great success. It goes to show you that even people of immense talent have problems just like everyone else.
Our 3 Celebrities
Our first celebrity was a painter. One of his most famous paintings was the Aristotle contemplating the Bust of Homer. His name is Rembrandt. Our second celebrity made a big difference in America and his name is Robert Morris. He was very instrumental in laying it's foundation. He was one of the founding fathers of the United States and is one of the 56 signers of the Declaration of Independence. Our third celebrity could be called the "Wolf of Wall Street", but he was a good wolf; he was the reason why in the 1860s the North was able to make payroll for the Civil War (or the War Between the States).
For the full narrative with pictures, watch our video below.
We have presented 3 famous people who have suffered a reversal of fortune even though they were immensely talented and intelligent. But they were able to rebound and greatly contribute to life and their personal fortune. Our 3 celebrities were historical figures and made a significant difference to our world.
For our next documentary on Rich and Famous Celebrities, we're going to take a look at 3 celebrities who are famous for their contributions to transportation, condiments, and candy.
I'd like everyone who views this video to remember, "Success, is getting up one more time!"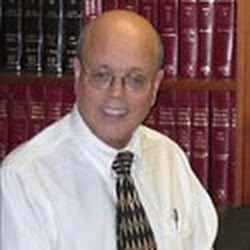 Attorney David Falvey has been practicing Connecticut Bankruptcy Law for over 25 years and has helped Connecticut residents get through all their financial difficulties while helping them get their finances back on track.